FREE WORLDWIDE SHIPPING TODAY
Take your beard to the next level
Combining the functionality of a hairbrush with the power of a straightener, the HairSaver restores your beard to a masculine, groomed perfection in just 30 seconds! Join thousands of others discovering the HairSaver and find out how it's taken their beard game to the next level!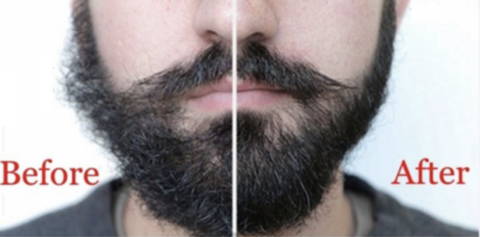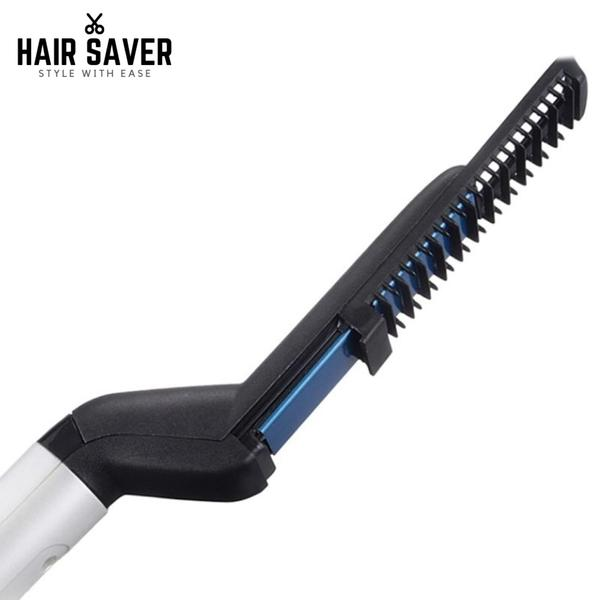 Why there's nothing quite like HairSaver
Every HairSaver We've Ever Made Was Built On The Same Ideal. That Beauty Should Be Synonymous. We Want To Liberate Guys From The Pressure To Conform To Society's Standards Of Masculinity. We Say To Hell With That. Be Yourself, Be Different And Be Unique, After All, There Is Only One You.
Bad hair days are a thing of the past. Join us and we will make you the best version of yourself.
Preheat for ~15 seconds and install the comb.

Check whether the comb is tightly locked before use.

Comb through hair in desired direction.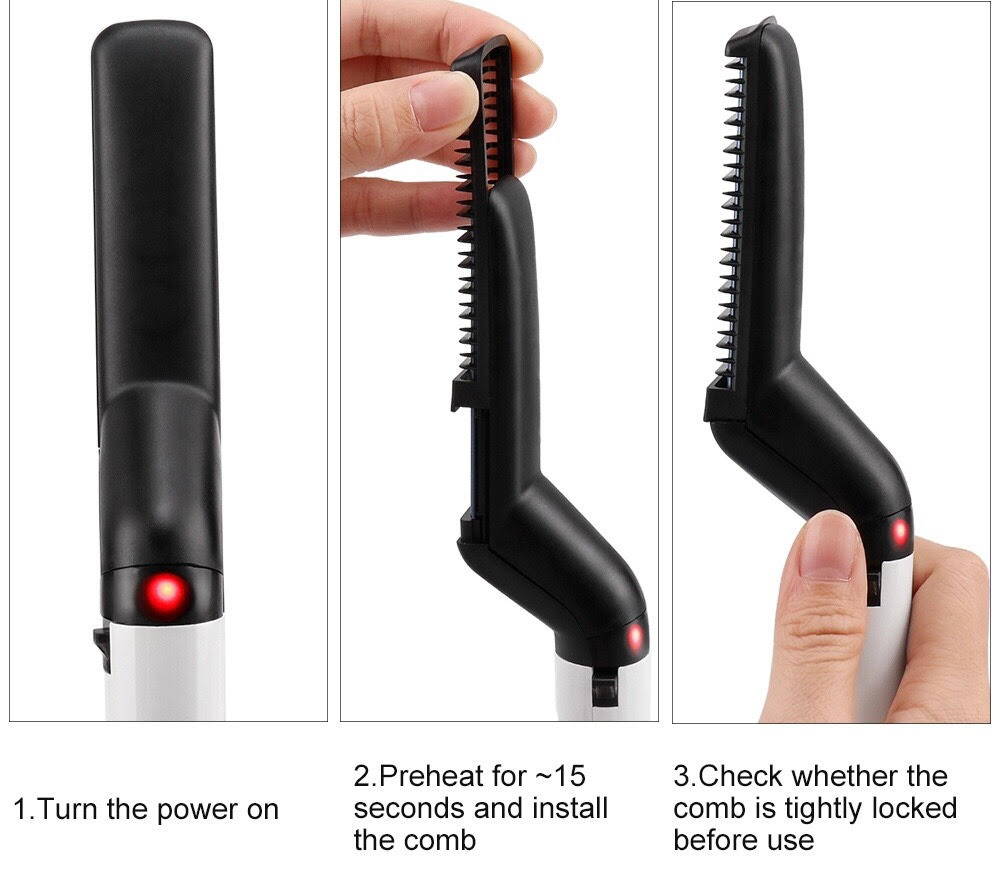 1 x HairSaver™ for Men (With cable)

Size: 26.5cm x 5.5cm x 8.1cm

Optimum Temperature: 120 degree
UPDATE: Due to huge demand we are officially running low on this product, please place your order while supplies last!

THIS PRODUCT IS LIMITED PRODUCTION, AND IS NOT AVAILABLE IN STORES. WILL SELL OUT FAST!
How long will it take to receive my order?
Due to high demand, your product should take approximately 12-20 business days to arrive (depending on location)